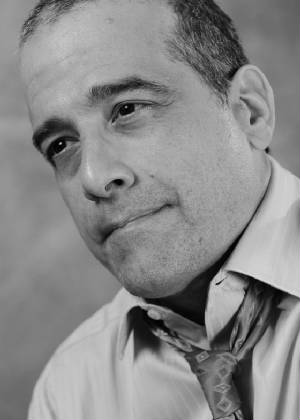 Joe Bisicchia
Bih-SEE-kya
Joe Bisicchia writes of our shared dynamic. An Honorable Mention recipient for the Fernando Rielo XXXII World Prize for Mystical Poetry, his works have appeared in various publications. The current public affairs professional in New Jersey is a former award winning television host who also taught high school English.
His works have or will soon appear in:
Aji Magazine, Sentinel Literary Quarterly, Dark Wood, Gimmick Press, Hobo Camp, Vox Poetica, The Wire's Dream Magazine, Junto Magazine, Mannequin Haus, The Bookends Review, Glass: Facets of Poetry, Entropy, Linden Avenue Literary Journal, Encircle Publications, Anti-Heroin Chic, Punch Drunk Press, Edify, Fourth & Sycamore, Philadelphia Stories, Muse-Pie Press, unFold, Coldnoon, Qua Magazine, The Tipton Poetry Journal, Torrid Literature Journal, Diversion Press, The Wax Paper, The Path, The Poet's Haven, Sheepshead Review, Verse-Virtual, Balloons Lit. Journal, Kitty Litter Press, The Inflectionist Review, Black Heart Magazine, Dark Matter Journal, Poets Collectives Anthologies, Poetic Matrix Press and others.